Shenzhen LazyCat Communication Technology has been dedicating itself to one-stop solution of Wireless chargers and electronics.The service ranges from wireless charger solution design,production, after-sales service, etc.

Our factory locates in shenzhen district, factory mainly manufacture wireless charger。Since 2009. We provide Electronic product solutions and mobile communication antennas and various small terminal antennas. Since 2016. We provide wireless charger solutions. All our products comply with CE, FCC, ROHS and other standards,
After years of efforts, we provide customers with professional program design and product design, We have a highly qualified engineer team, advanced production equipment and detection systems, We only offer top quality products with competitive price, considerate service and timely delivery.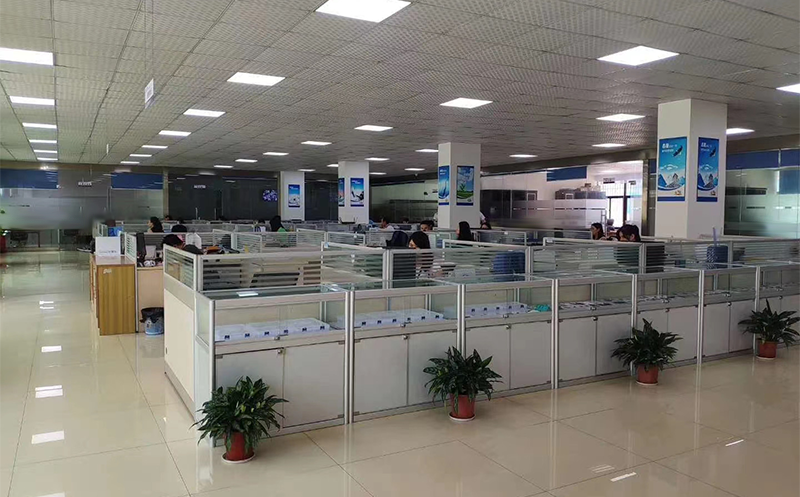 "One-stop service, Quick feedback" is our tenet. And we are ready to establish cooperation with new clients around the world based on mutual benefits and development. You will find us a reliable & powerful support from China.
Factory Introduction
Shenzhen LazyCat Communication Technology production base is located in the shenzhen longgang, The factory completely adopts the ERP management system to effectively track the products from the raw materials to the production and transportation, so as to ensure the quality of the products.
The company has more than 10 years of design and production experience. Have the most advanced production equipment and detection systems,
Among them, about 10 people have obtained the title of National Senior Engineer. ,all of them are strict with themselves,serious about every step of their work,they are keeping to work hard for the forging of the world brand "Shenzhen LazyCat Communication Technology"
Products : What can Shenzhen LazyCat Communication Technology supply ?
Project planning, scheme circuit diagram design and shell structure design, mold development. Finished product assembly
Advantages: Why choose Shenzhen LazyCat Communication Technology ?
Honesty is Shenzhen LazyCat Communication Technology best policy;
Mutual benefit and long term cooperation is Shenzhen LazyCat Communication Technology goal;
Competitive pricing based on own world first class design is Shenzhen LazyCat Communication Technology unique advantage ;
Strict quality control and punctual shipment schedule is Shenzhen LazyCat Communication Technology basic guarantee;
FAQ of this One-stop service for wireless charger solution
1.What's the design code are you adopt?
Answer: Usually we adopt GB8898, GB4943 code, however European standard also practice.
We provide the best performance wireless charger solution and other electronic equipment solutions and product structure design. These early designs provide a cost-effective solution for the finished.
2. What software do you use to draw PCB circuit diagrams?
Answer: PADS Layout, Altium Designer,
3.Structural design drawing software
Answer: AutoCAD, Creo
4. Graphic design drawing software?
Answer: CorelDRAW, PS, AI
5.Are you manufacturer?
Answer: Yes, we are also a wireless charger solution provider and a finished wireless charger manufacturer. We are good at ODM/OEM. We have more than 10 years of research and development experience and manufacturing experience.We also provide solutions for electronic products such as power bank, HUB, LED desk lamp and mobile phone peripheral accessories.
6. What kind of chip are you using?
Answer: We have our own chip research and development team. At the same time, we are also the distributor of Sunplus Chips in Taiwan, China. In addition. We can also according to your request. Use chips from other manufacturers in mainland China. such as E-Charging and other chips with high performance in mainland China. Other imported chips such as TI and ST will also be used.
7. What's the minimum order quantity would be?
Answer: The minimum order quantity for customized products is 1K. If it is in stock, no minimum order quantity is required.
8.What's the production lead time?
Answer: Generally, after the deposit of the order is paid, PCBA production only takes 15 days. It takes 25 days to produce the finished product.
9.Are you close to the sea port?
Answer: Yes, we are near to the one of the biggest port in the world and it's the one of our advantage to export the cargos worldwide.
10.How to control the quality?
Answer: From product design to product sale, every process will be strictly controlled.we do everything which include checking the manufacturing cards,do prototype assembly and do the aging test of PCBA and finished products. Carefully each part before shipping. Including functional and visual inspection. so that we can avoid possible mistake in Client's side.
R&D Department
Electronic product solutions mobile communication antennas and various small terminal antennas since 2009. We have established (parent company, Shenzhen Xinbinuo Communication Technology Co., Ltd.)Technology center of Shenzhen LazyCat Communication was founded in 2016. At present, there are over 10 R & D design and technical engineers,and among them here are 8 senior hardware electronics engineers and structure engineers and 2 senior software engineers,forming an experienced and skilled professional team and laying a solid foundation to Shenzhen LazyCat Communication Technology design and technology products.
Company Culture
Starting from the intelligent communication terminal to enter the wireless charging market
Mission And Culture
Shenzhen LazyCat Communication Technology firmly holds "Professionalism and Innovation" as its business moto,
And strive to be an expert in your electronic product solutions
It creates wealth in the society and added values to the customers.
Making charging easier and more convenient is our goal. Enjoy wireless charging and live up to the good time.
Shenzhen LazyCat Communication Technology Culture promotes Sincerity, Trust, Improvement, Commitment and Sharing.
Sincerity makes things become simple.
Trust is the beginning of all capabilities.
Advance our mind, knowledge, ability; to be advanced every day and strive for the betterment.
Commit – bold to acknowledge our own inabilities, be responsible to ourselves, customers and company.
Share the reward, joy, and the experiences; Sharing is a level of higher caring。